Sleep is so important. Never does it feel more important than when you are a parent, even when you are about to become one. Rest and a good sleep is key to developing a healthy baby and ensuring mum's body is recovering from all the hard work it's doing. When I was pregnant I found than a great pregnancy pillow did wonders! So, here are 4 benefits of using a pregnancy pillow:
Comfort
Any expectant mother understands the struggles of doing simple tasks when pregnant, especially toward the later stages of pregnancy. Sleep is one that I definitely struggled with. Finding that comfortable position, whilst ensuring your baby is safe and protected can be difficult. This is why I found U-shape pillows to work best, helping me to stay in the side position throughout the night.
Enhance circulation
Did you know that sleeping on your side promotes blood circulation, and it is recommended for pregnant women? As it can feel uncomfortable due to a growing belly, alleviating some pressure with soft cushioning can really help. A pregnancy pillow allows you to sleep comfortably sideways whilst promoting the circulation of blood in the body. And like me, if you struggled with swelling to the legs and feet, a pregnancy pillow can really help by boosting blood circulation and alleviating swelling.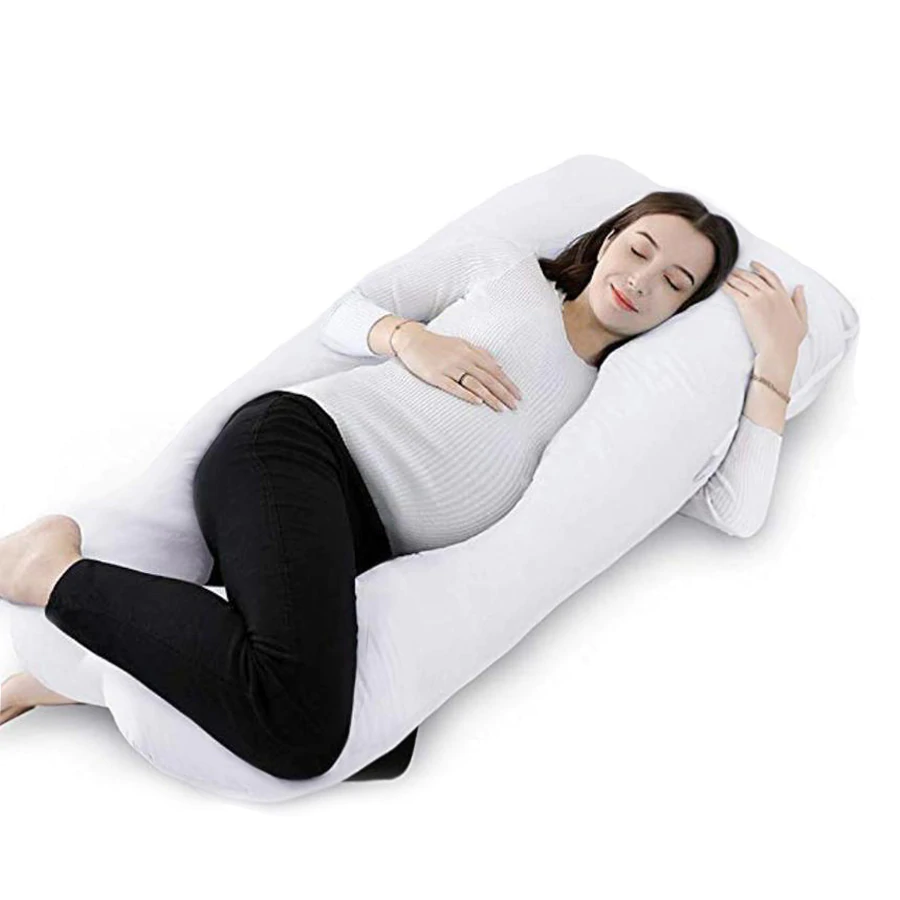 Supporting an achy body
As body weight increases during pregnancy, it can put pressure on the hips, legs and your back. With an achy body, it can be difficult to fall asleep but rest is crucial for an expectant mother. A pregnancy pillow will provide support and comfort to the achy body parts, alleviating pressure and helping you to get a more restful sleep.
Helping you with pregnancy and beyond
If you thought that a pregnancy pillow can only be used to support your growing belly, think again! I used mine to assist with breastfeeding, tummy time for my baby and just lounging around. It is such a great multi use product and can truly help through pregnancy and beyond.
Giveaway!
One of the best brands when it comes to pregnancy pillows Pregnancy Pillow Co is doing an exciting giveaway! Head to their giveaway page and simply enter your details for your chance to win an essential pregnancy prize pack – the perfect Mother's Day gift! Plus enter my special secret code ITSNO3OK for even more bonus entries!
Finally, if you would like to test out the Pregnancy Pillow Co 'World's Best Pillow' use my code happy10 for 10% off at the checkout!
NOTE: This article is sponsored by Pregnancy Pillow Co however all opinions are my own.
If you like this article, make sure you check out my other article Must Have Baby Products.
Natalia x