While saying goodbye to summer isn't easy, we can certainly find comfort in winter fashion. If you've been watching the international styles closely you would have noticed that comfort is non-negotiable, the 90's are back and Yeezy decides our fashion choices. While good and bad styles keep popping up (who decided that fishnets under denim is okay?!) there are certain pieces that everyone should consider. Here is my fashion forecast for Winter 2017:
Lace up kicks
Vogue has claimed that Converses are the shoes of 2017. At least for the street style in Sydney. This year, Converse in every colour and style hit the pavements at Mercedes-Benz Fashion Week Australia. Models, bloggers and fashion enthusiasts paired them with dresses, skirts and woollen sweaters. My favourite look: a white pair styled with a trendy, clean-cut coat for a chic yet casual juxtaposition. Also, make sure you check out Nike and Adidas for a sports luxe look.
Sock boots
When Kanye does women's fashion, we listen. The sock boot was unleashed as part of the Yeezy 2016 collection and it has certainly spread across many labels.  The tight fitting ankle boot became popular due to its sliming appearance, comfort and stability. These babies aren't slipping off and they won't be leaving the fashion space any time soon.
Oversized jackets
When it's cold and damp all we want to do is hang out in coffee shops and wear amazing coats. This year, the focus is on big shapes, slouchy designs and comfortable fabrics. If you want something boho and warm go for a stylish shearling coat. Add a little glamour to your Saturday night with a chic and edgy fur coat. As for work wear, long camel coats are back so grab yours in those EOFY sales!
Mom jeans
Mom jeans (Sorry Australians but 'mum' just doesn't have the same appeal in the context) are back. While they have been sneaking around hilarious sketches on Saturday Night Live over the years, this year they're no joke. High-waited, light-wash denim scream supermodel off-duty and are perfect for weekend fun. Pair your '90s babies with a white t-shirt and keep it simple! Think boots or Converses and a statement bag to complete the look.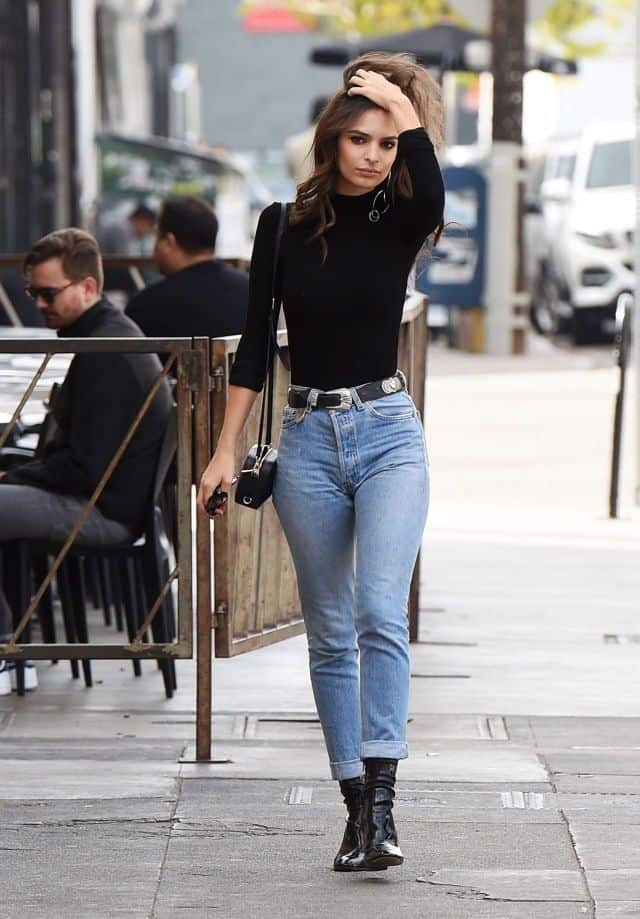 Is there a style that you love that I missed out? Let me know if the comments below!
Happy winter!